B

anh cuon

is a fluffy rice noodle roll bursting with complex flavors and textures. It's thicker than rice paper and traditionally steamed, but mom's method of cooking banh cuon involves pan frying. Be sure to invite friends and family to come over to feast with you, because, like banh xeo, this breakfast or brunch dish makes tons of food. No matter how many people we invite, inevitably there are leftovers that last us through dinner too.  The only downside to making this dish is that it requires the cook to juggle a lot of tasks at once, and to continue to work as others sit down for their meal. The tricky part is rolling the rice flour

crépe​​​​​​​s

, sort of omelet-like, so that you have pork-filled rolls in the end.  Each person then eats about two to three rolls topped with diced cucumbers, slices of pork sausage, blanched bean sprouts, crispy golden fried onion, and nuoc mam (fish sauce).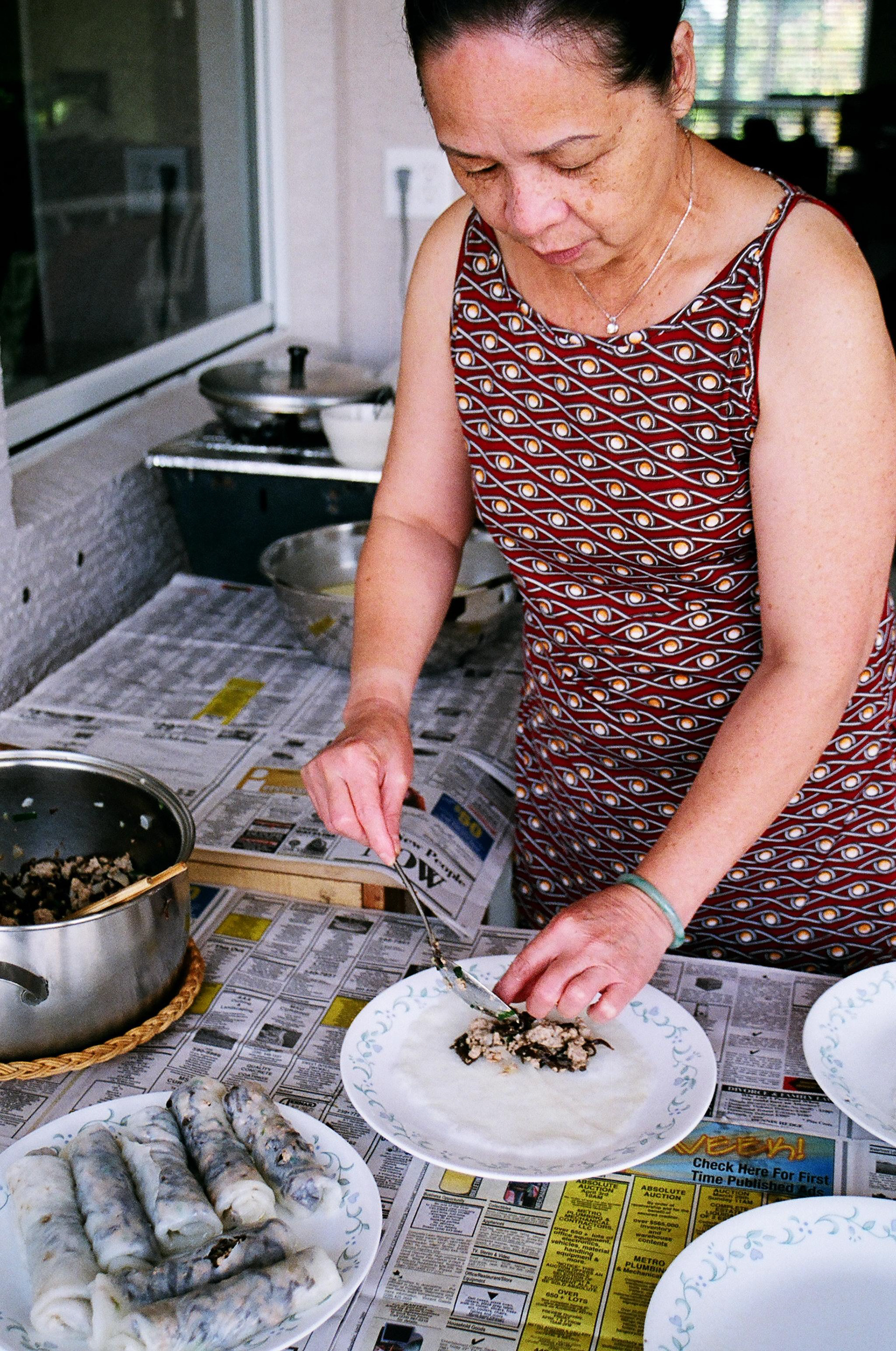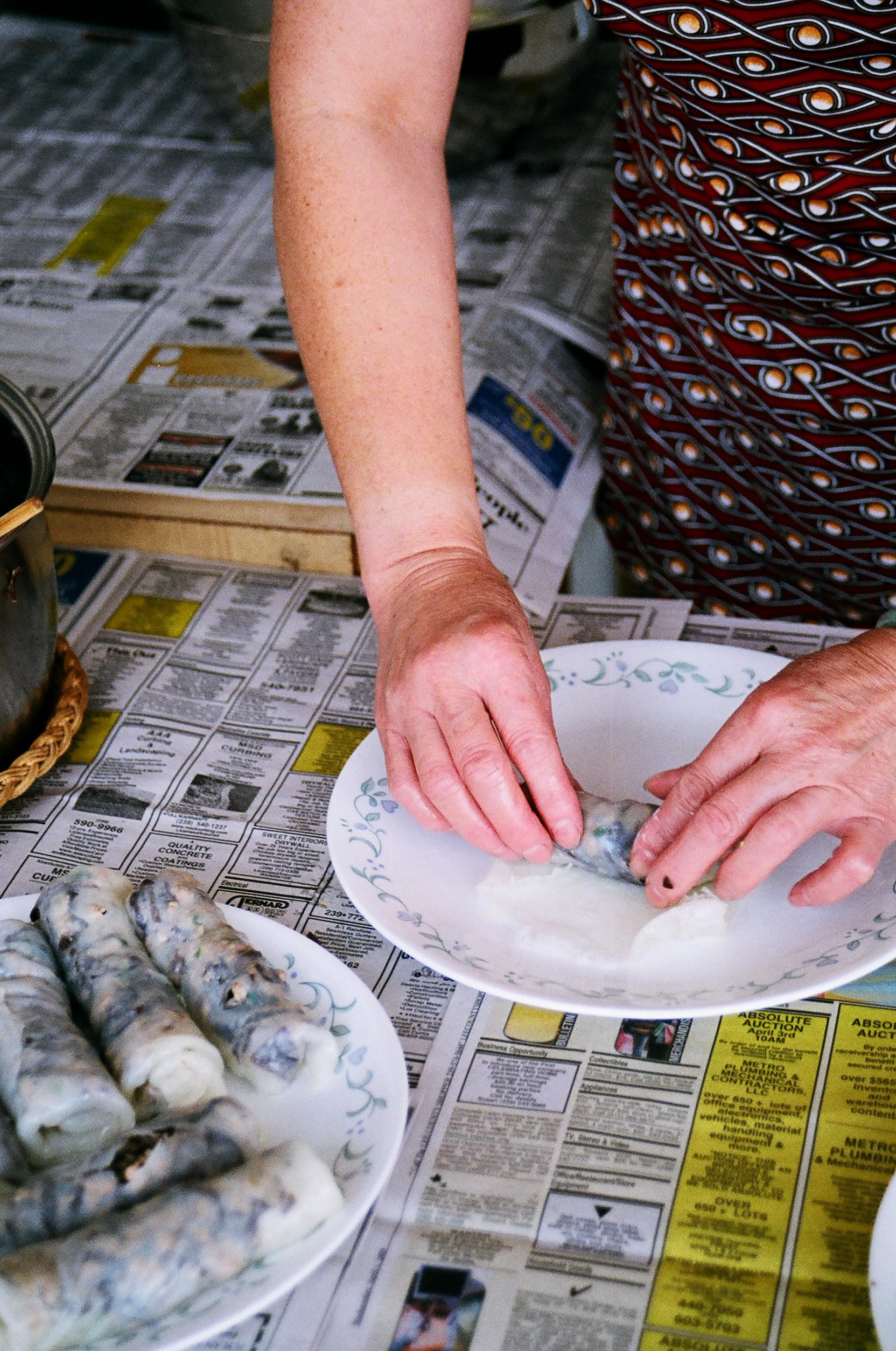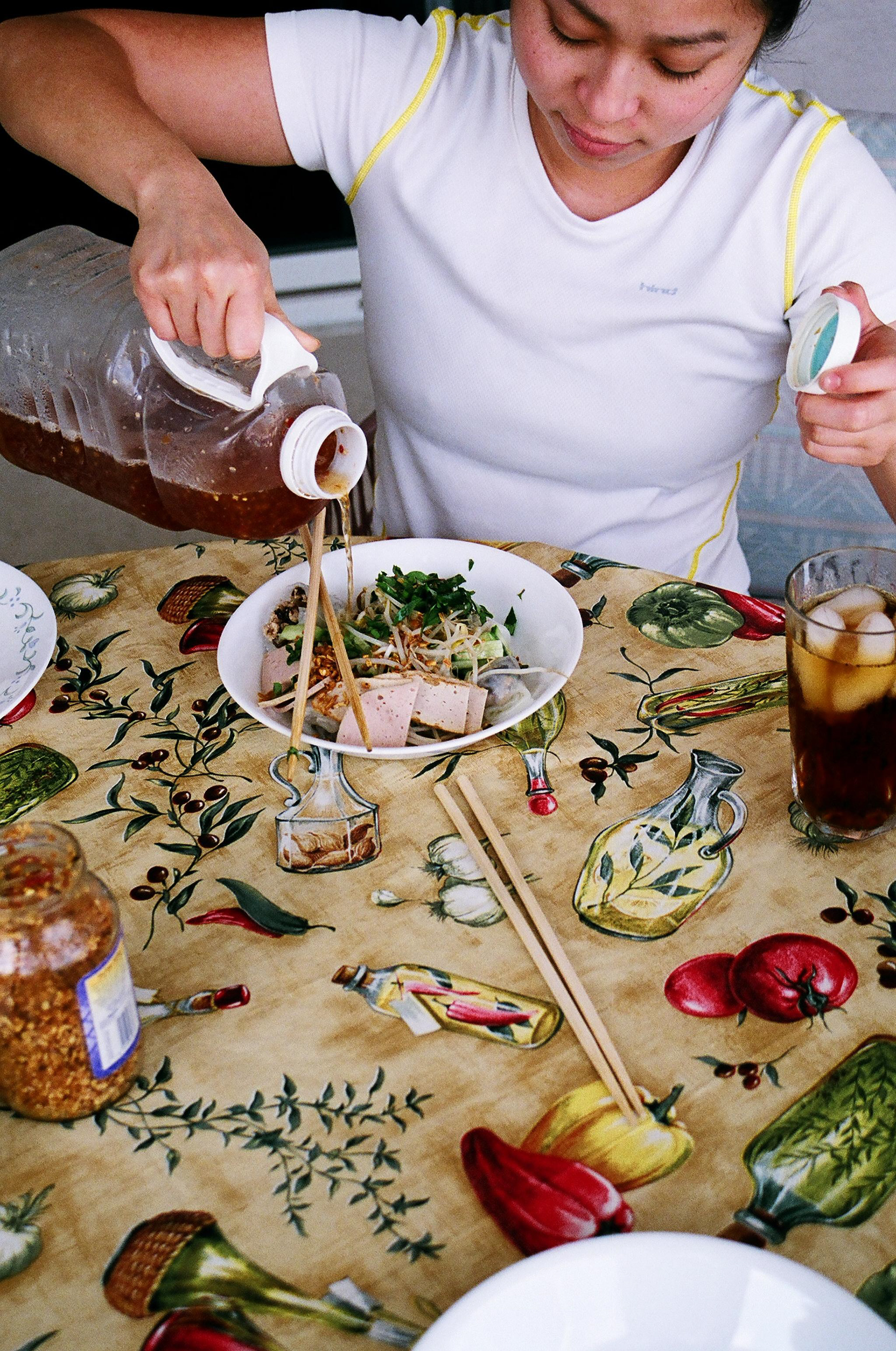 INGREDIENTS
1.5 lbs ground pork
3 dried cat ear mushrooms—submerge in cold water for one hour. Thinly slice.
STUFFING
In a large pot, put in vegetable oil and fry your garlic until
excess water in pork is removed.
Stir occasionally for 10 minutes.
Add pepper to taste. You're done when the stuffing is relatively dry.
CRÉPES
Mix two bags of bot banh cuon with 8 cups of water.
Let the mixture sit for 1 hour.
F
or cooking and wrapping banh cuon, watch the video below.
One of my strongest memories of Mom around food is that she never gets to eat with us; she always eats after, and she won't even hear of eating until everything is cooked and cleaned up. Of course, you can make people wait until you're done cooking to eat, but banh cuon tastes better hot. So, I always make a special small dish of it for Mom to snack on while she cooks.