When we were kids, waking up to the smell of 
Ca phe sua da
 

(Vietnamese iced coffee) was as reliable as the sunrise. It was a part of dad's morning ritual before work. I was mesmerized by the metal filter atop the glass, squeezing out droplets of coffee, until a deep, dark layer of espresso formed above the condensed milk. Dad would stir it up with ice and let me have a taste. Wow, that stuff was strong! Rich espresso flavor combined with sweet condensed milk, plus ice? Come on! Prepare to be wide awake!
When I lived in Vietnam after college, I would head out at dawn for iced coffee sold along the street.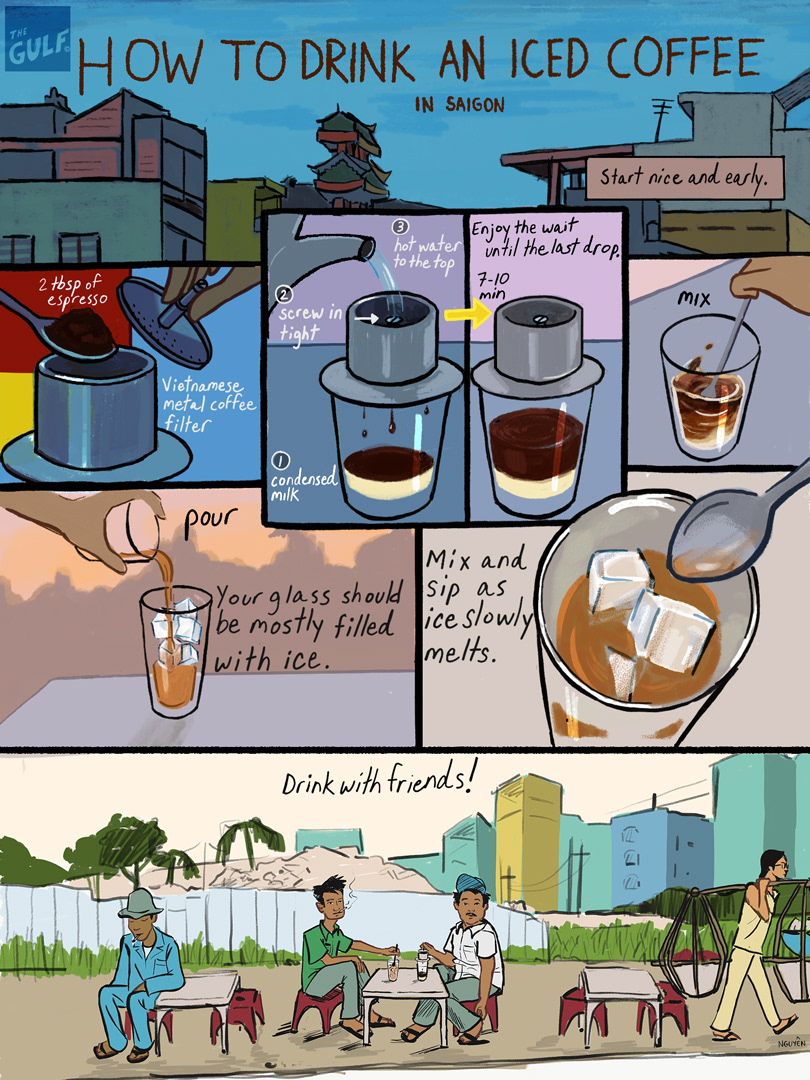 I have written so many poems about Dad. He wasn't demonstrative in his love like T.V. dads are, but there were little ways—such sweet ways—he'd show me he loved me.
He drank coffee every morning. By the time I got up, Dad had already finished drinking because he was an early riser. But he knew I loved the bitter coffee mixed with the treacly condensed milk, so he saved me the best part, the super thick leftovers. He never had to tell me he loved me, I could taste it every morning.