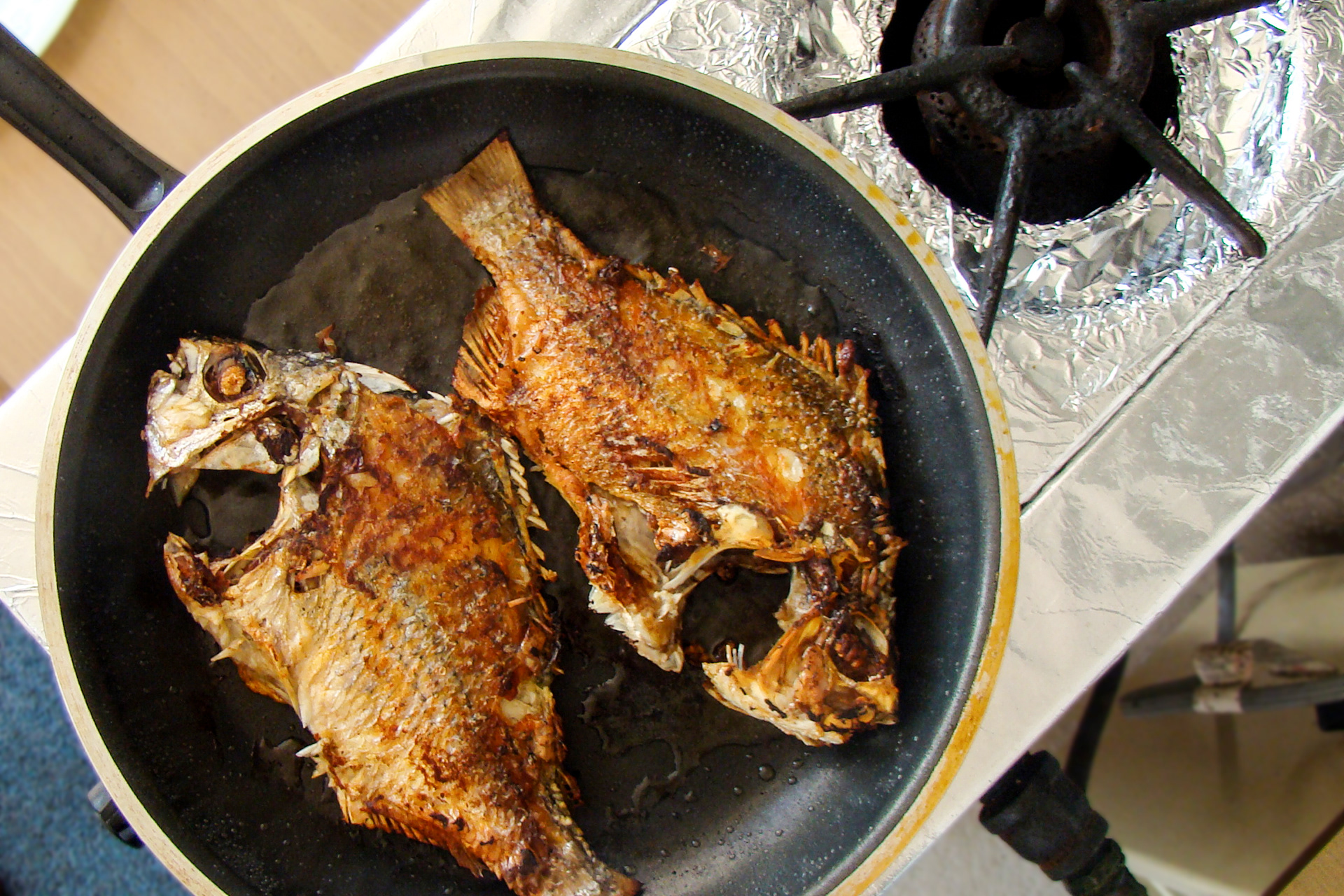 When you bite into a piece of mom's
ca chien
, you can hear the skin crackle and crunch. Mom doesn't coat the fish with flour. She doesn't deep fry it. So, how does she make it so crispy?! It begins with the fish itself.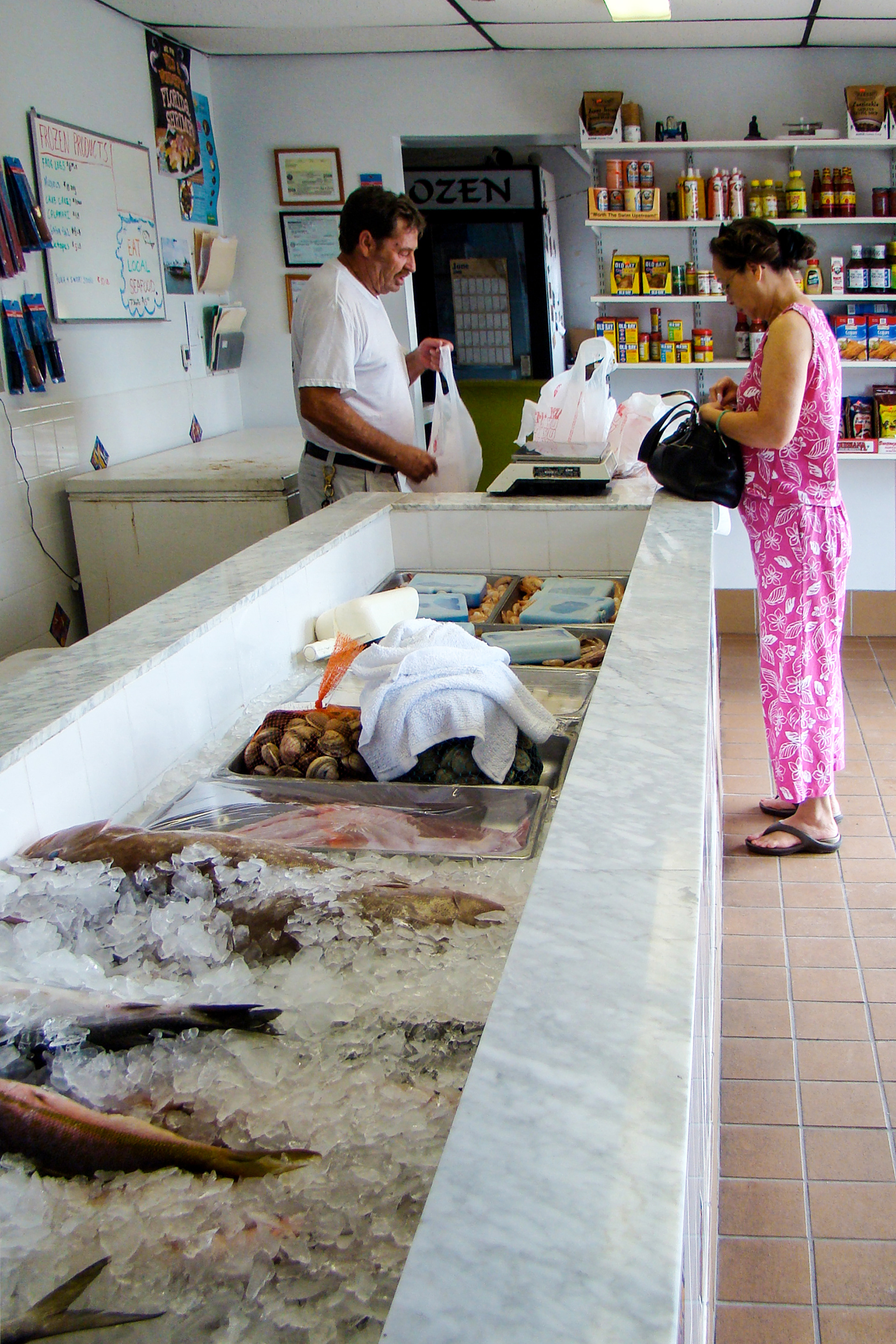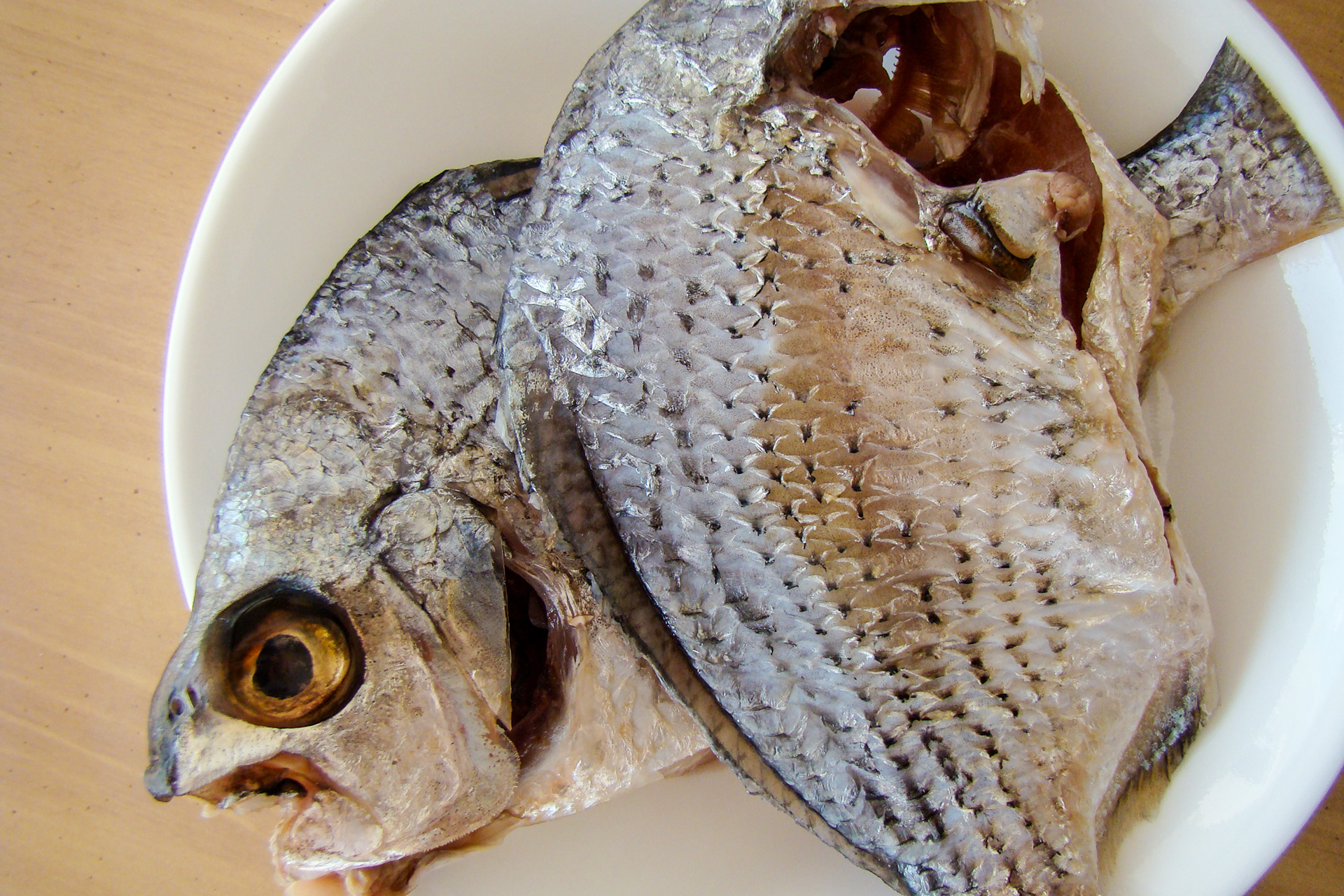 One of the best things about living in Florida is always having fresh fish available. Growing up, on the weekends we would drive a half hour out to Pine Island where Mom knew all of the local fish shops and fishmongers, and visit each one to pick up their best catches. There is no better way to get fish than fresh from the docks. Mom has found that the smaller sized fish provide maximum crunch. At home, she cleans them with a cutting board, knife, and the garden hose. Whatever we don't eat right away, she freezes.
To prepare the fish for eating, she brines it for a few hours, and sometimes adds lemongrass and chili peppers to flavor the skin. Right before we're ready to eat, she heats up the oil, sticks the fish into the pan for a surprisingly short amount of time, and then it's ready.

With
ca chien
, we usually eat rice and a simply prepared vegetable such as boiled cabbage or watercress. Some of us dip the dish in
nuoc mam
, and some of us are content to eat it crispy without sauce.
I covet the tail-piece because that's the crispiest bit. 
This minimalist meal is one of our favorites.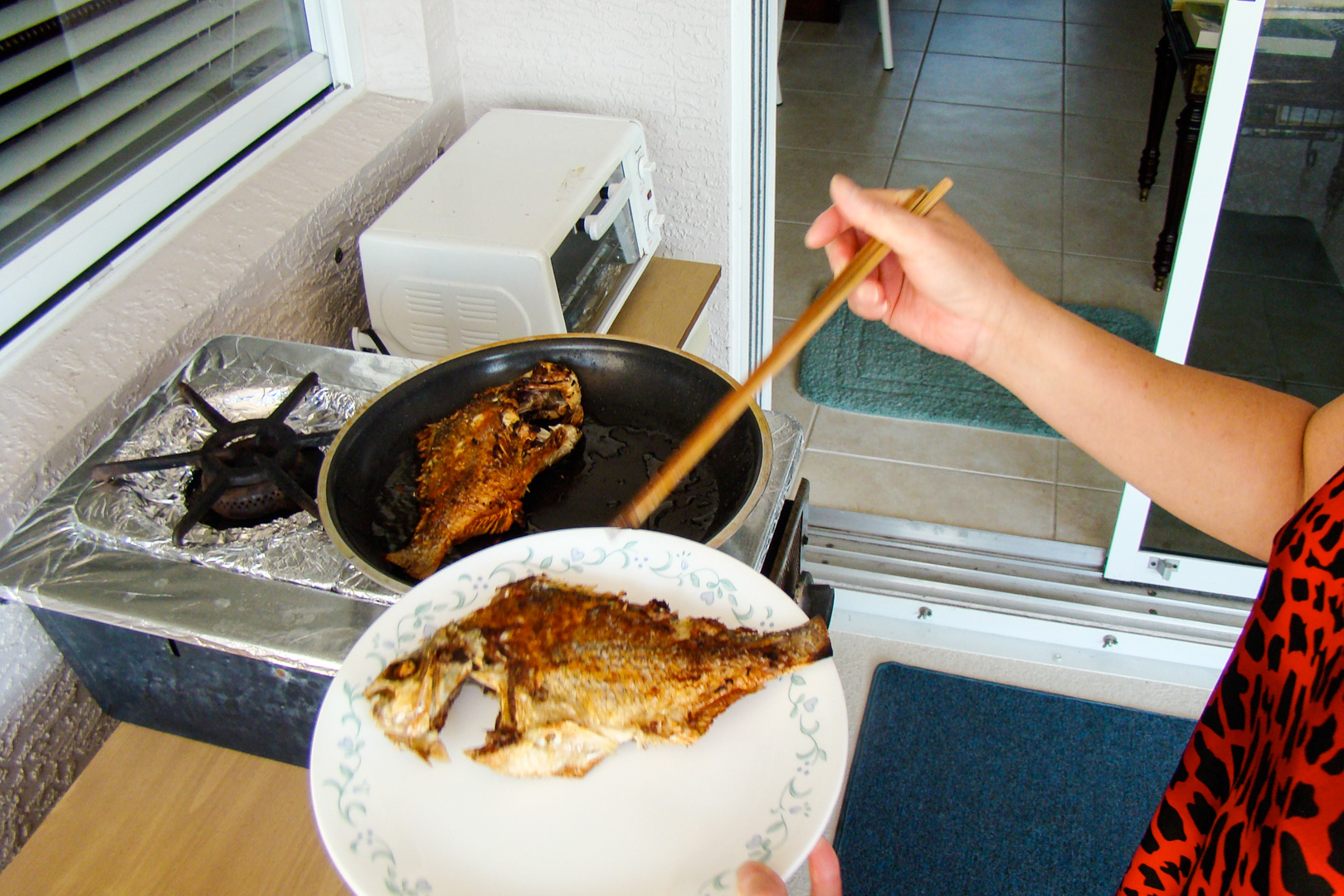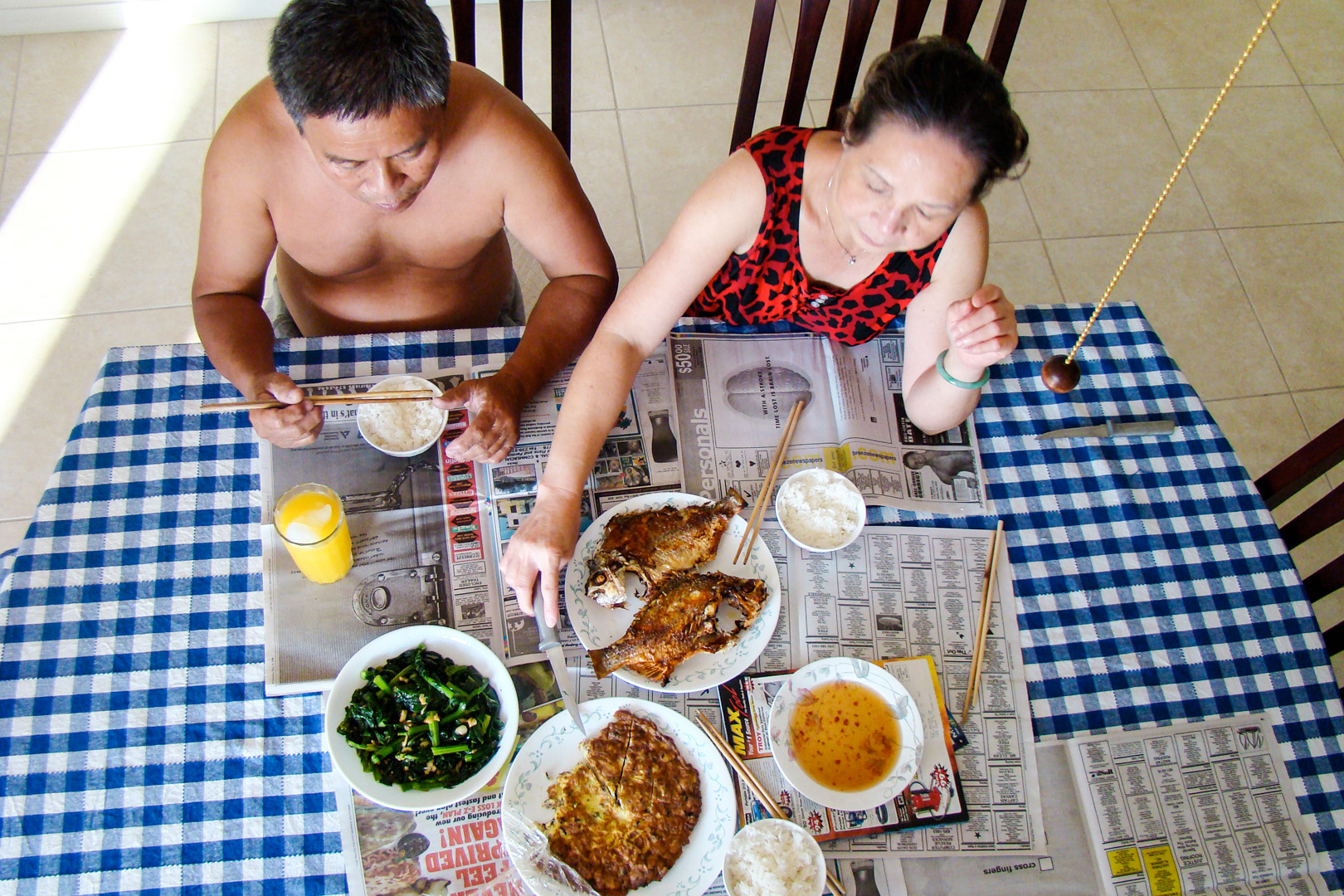 INGREDIENTS
2 tbsp vegetable oil
1 small white fish such as white bass (cleaned, gutted, brined)
1 tbsp lemongrass (optional)
fish sauce or soy sauce
chili pepper 
(optional)
DIRECTIONS
Cut 3 diagonal slits along both sides of fish.
Turn stove on medium heat.
Pour just enough vegetable oil into the pan so that it spreads the entire surface.
Put in your fish.
Put a lid on.
Once the underside is golden (10-15 minutes), turn over.
Done when both sides are golden and crisp.