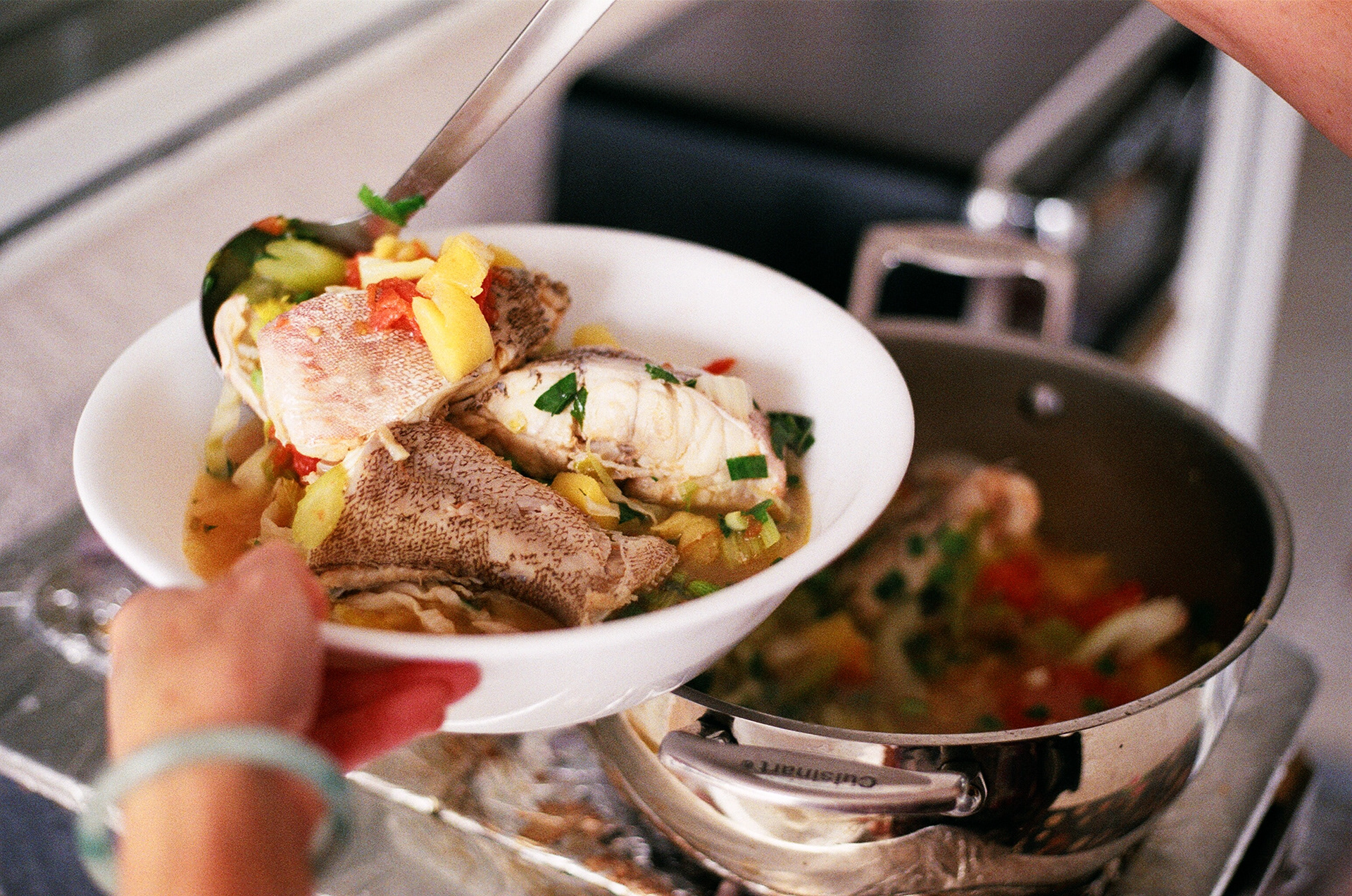 Canh ch

ua
is my favorite Vietnamese soup. It is an immaculate study in contrasts; the sourness of the lime or vinegar is kept in check with the sweetness of the pineapple bits, and the delicateness of the fish plays against the crunch of the bean sprouts and celery. Even if I didn't love this soup so much, we'd have to include it just because of how gorgeous it looks with its red, green, and yellow vegetables.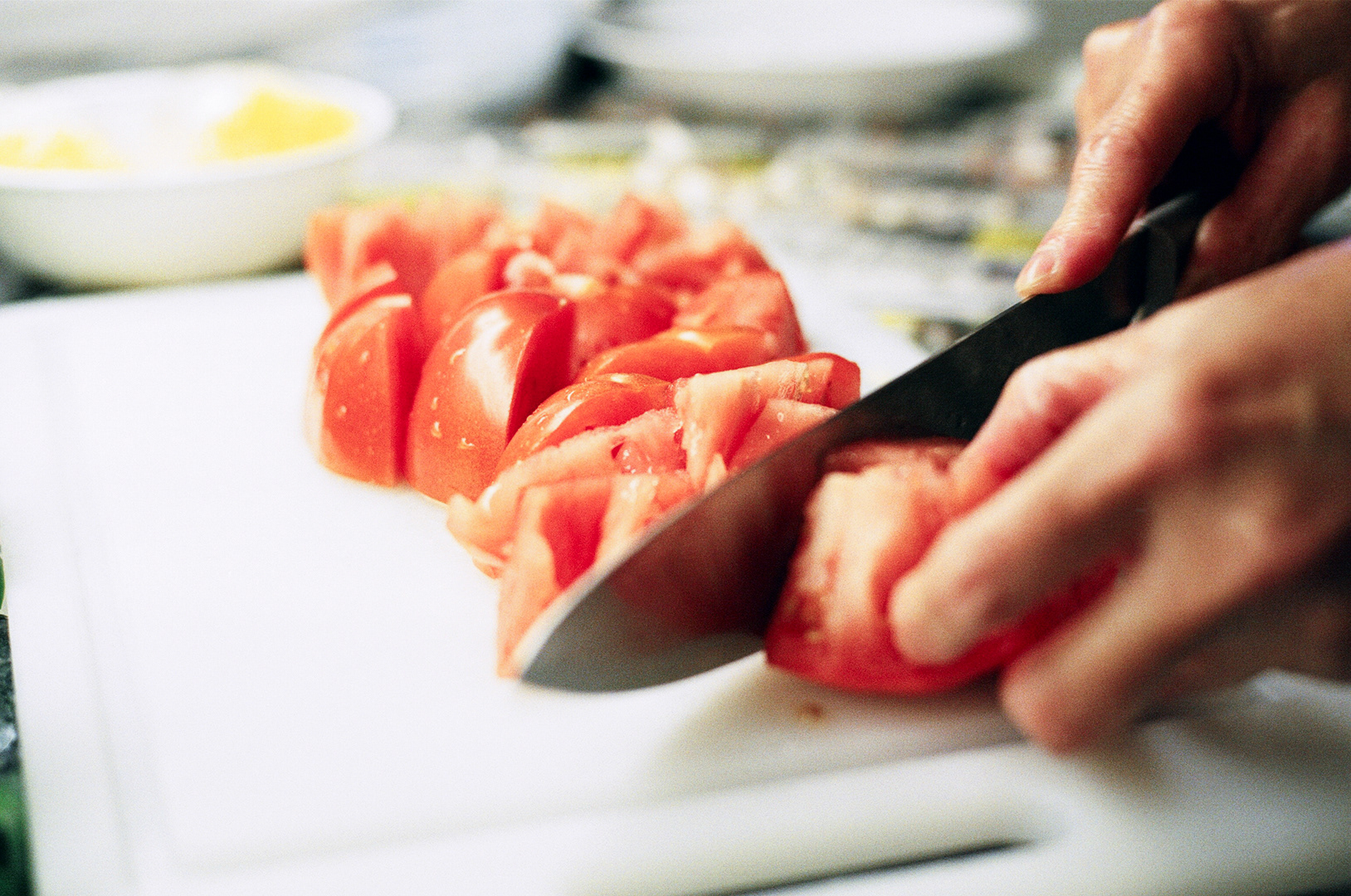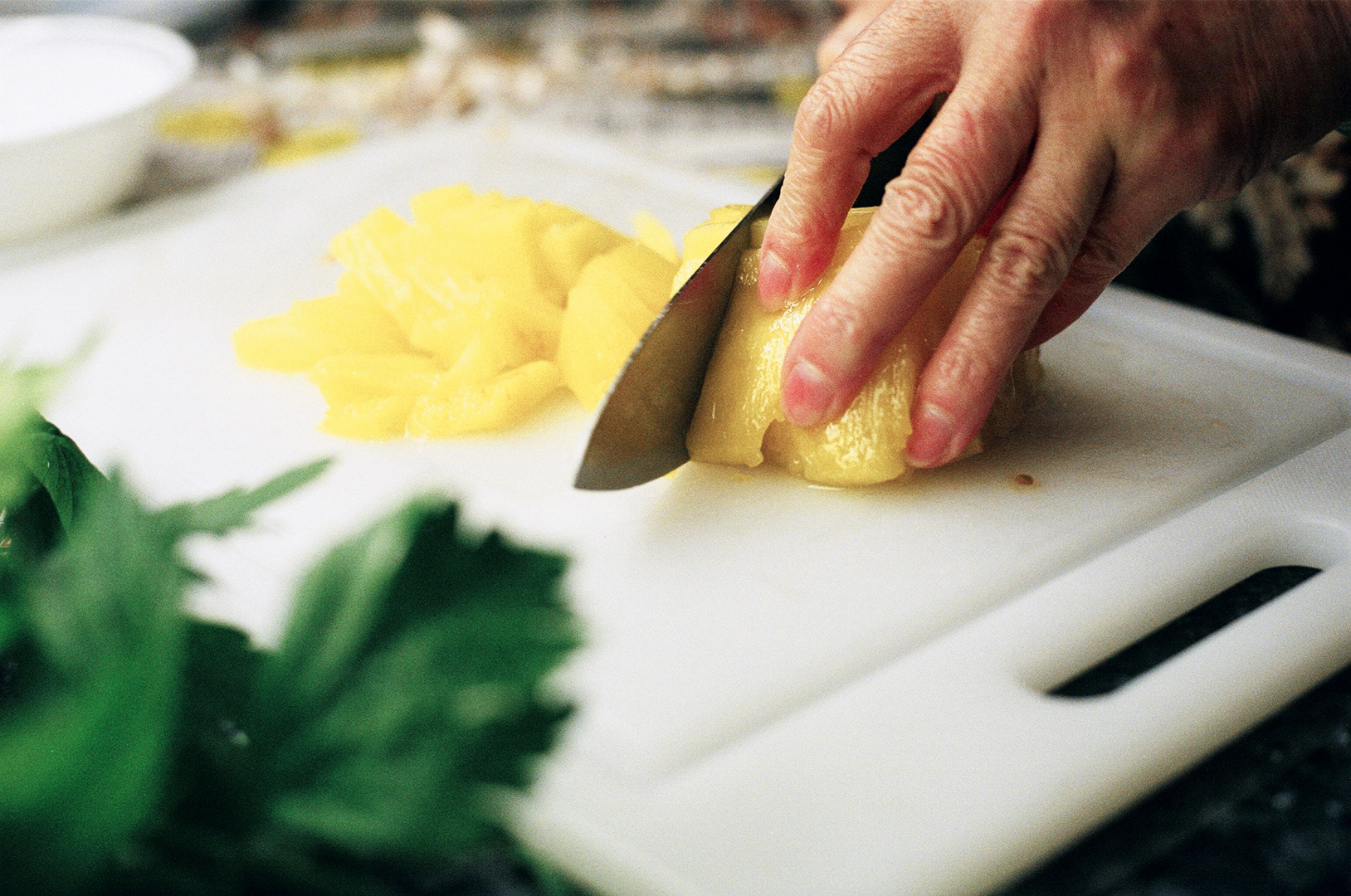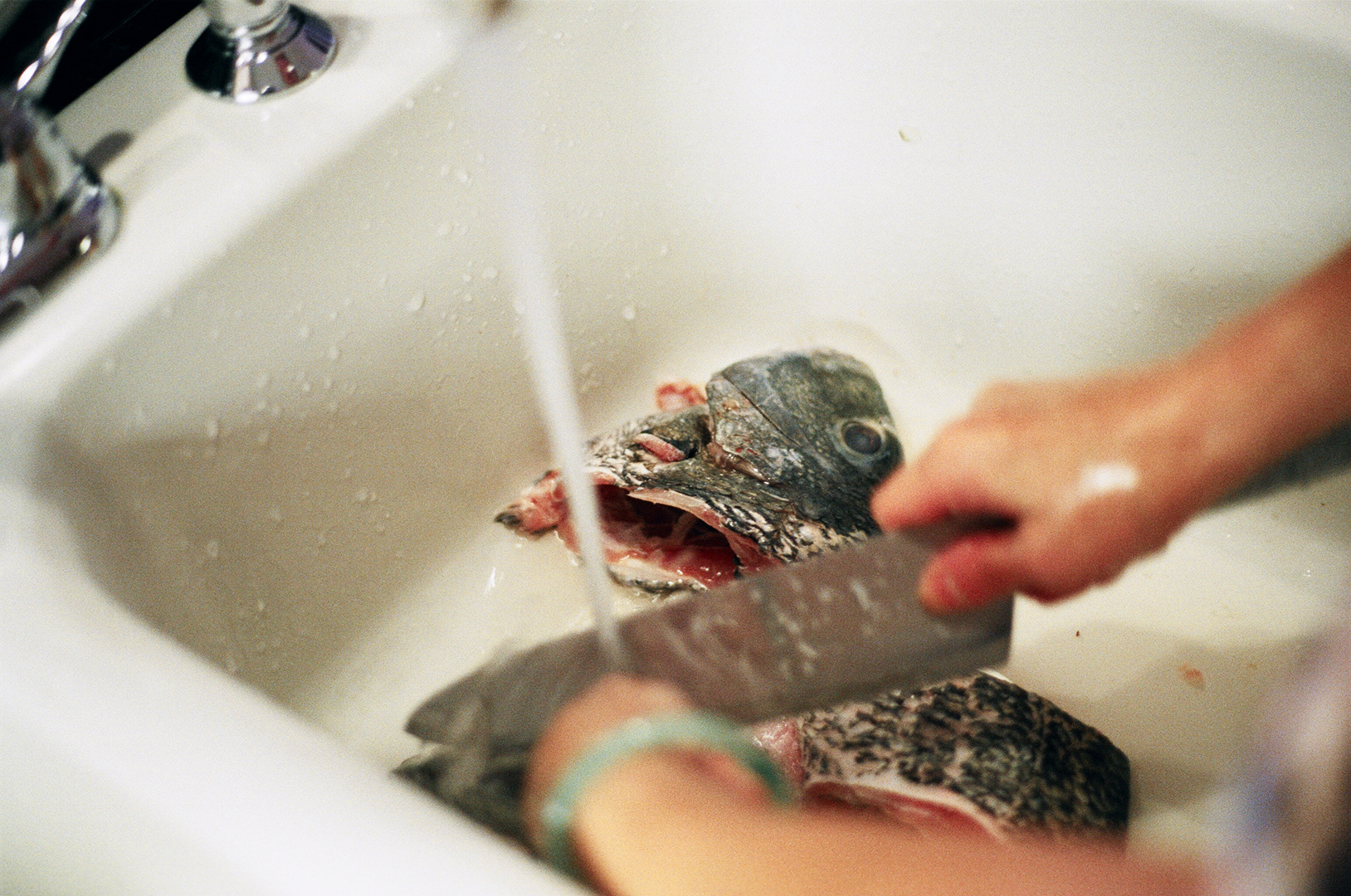 This is another Vietnamese dish that has an extensive shopping list, but a valuable tip I learned from Mom is that you don't necessarily need every single ingredient. Some of the herbs are harder to come by than others, so if you have more of one than another, you can substitute. Vinegar or lime can be used. Although snapper is delicious with it, I've also had tasty soups made with salmon and even shrimp. Nguyen hates okra but I love it, so Mom sometimes dishes out half of it without okra first and then adds it to the pot. I am sure that there is a canh chua combination that everyone can make and love.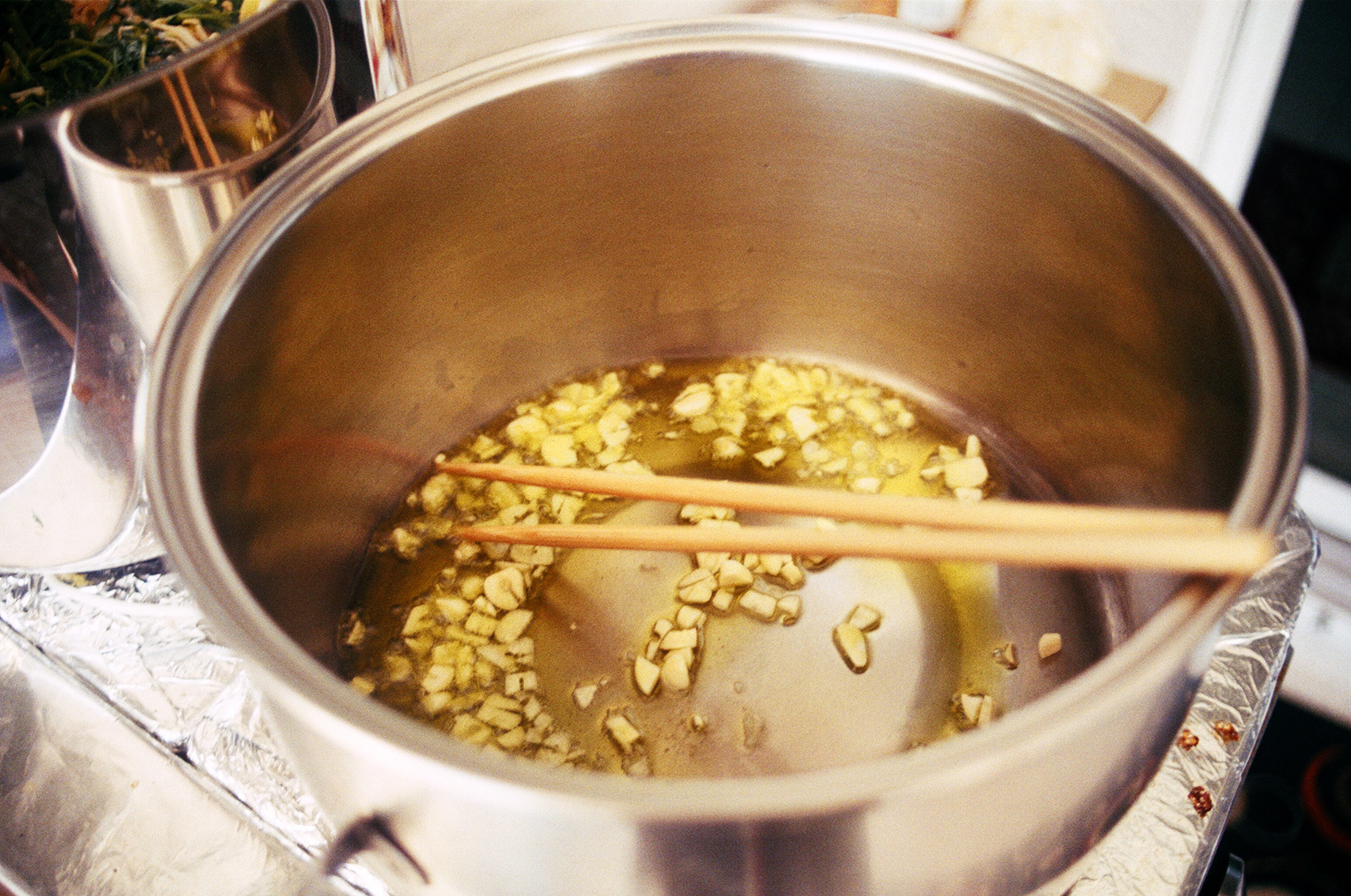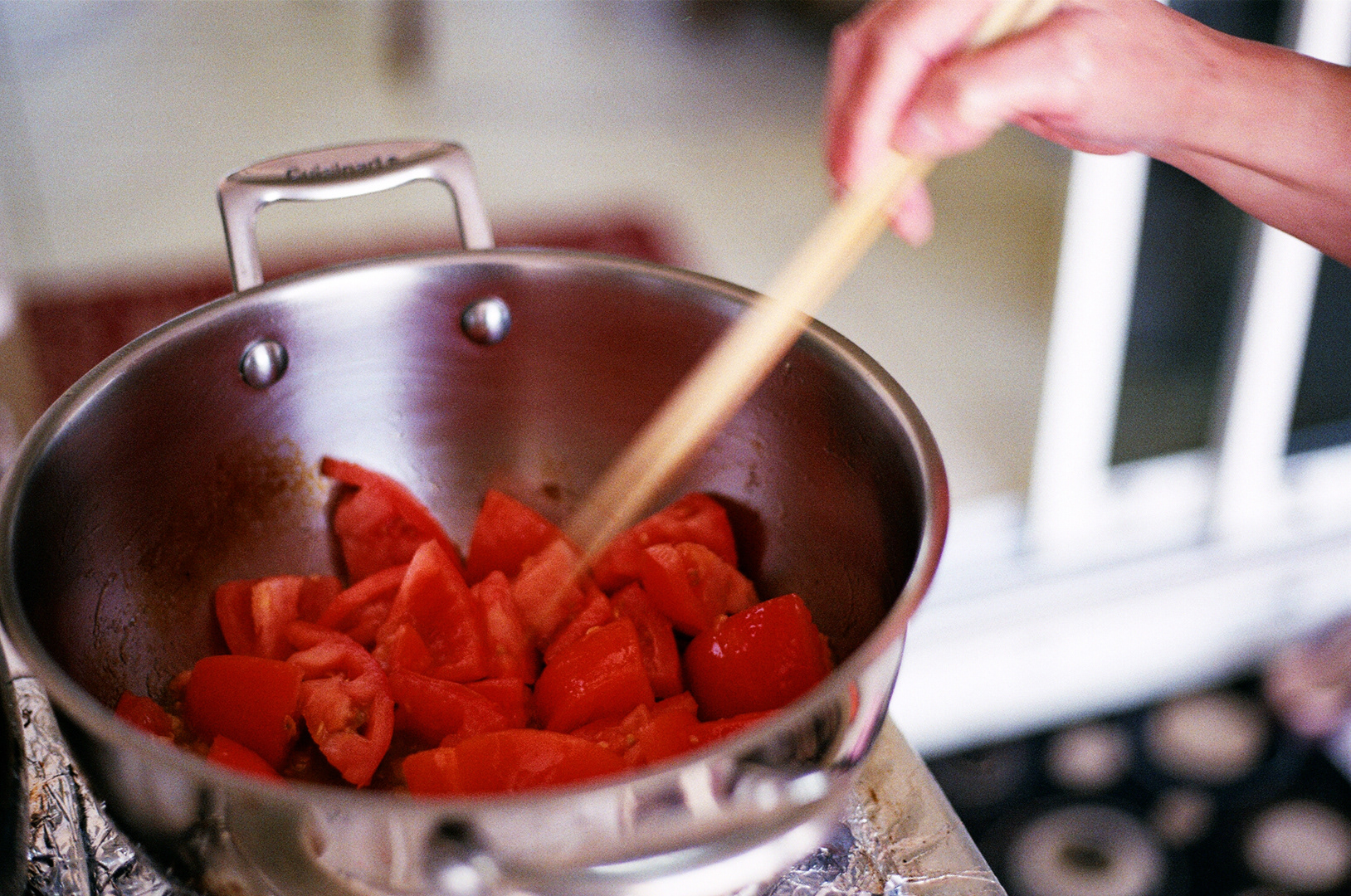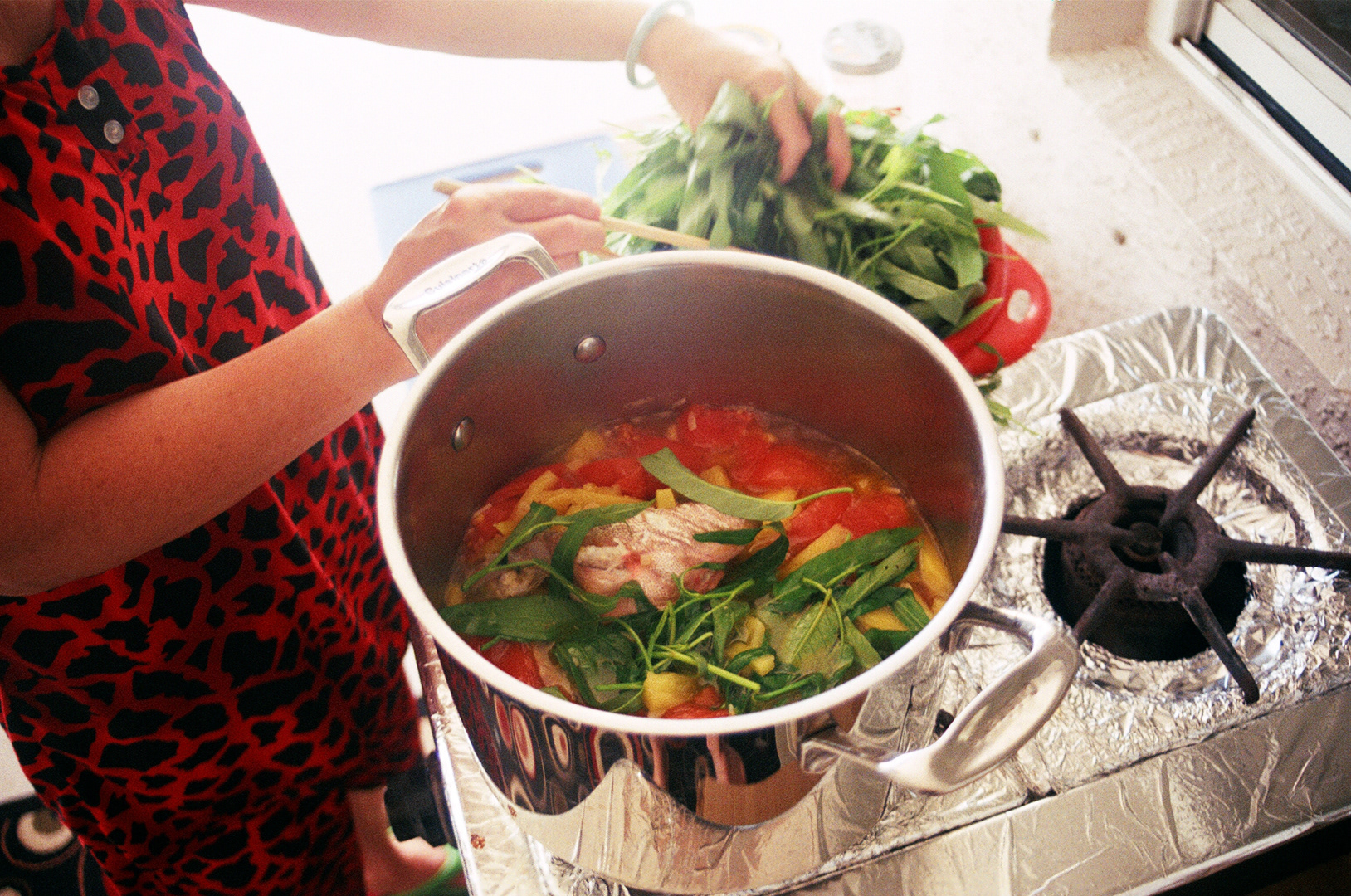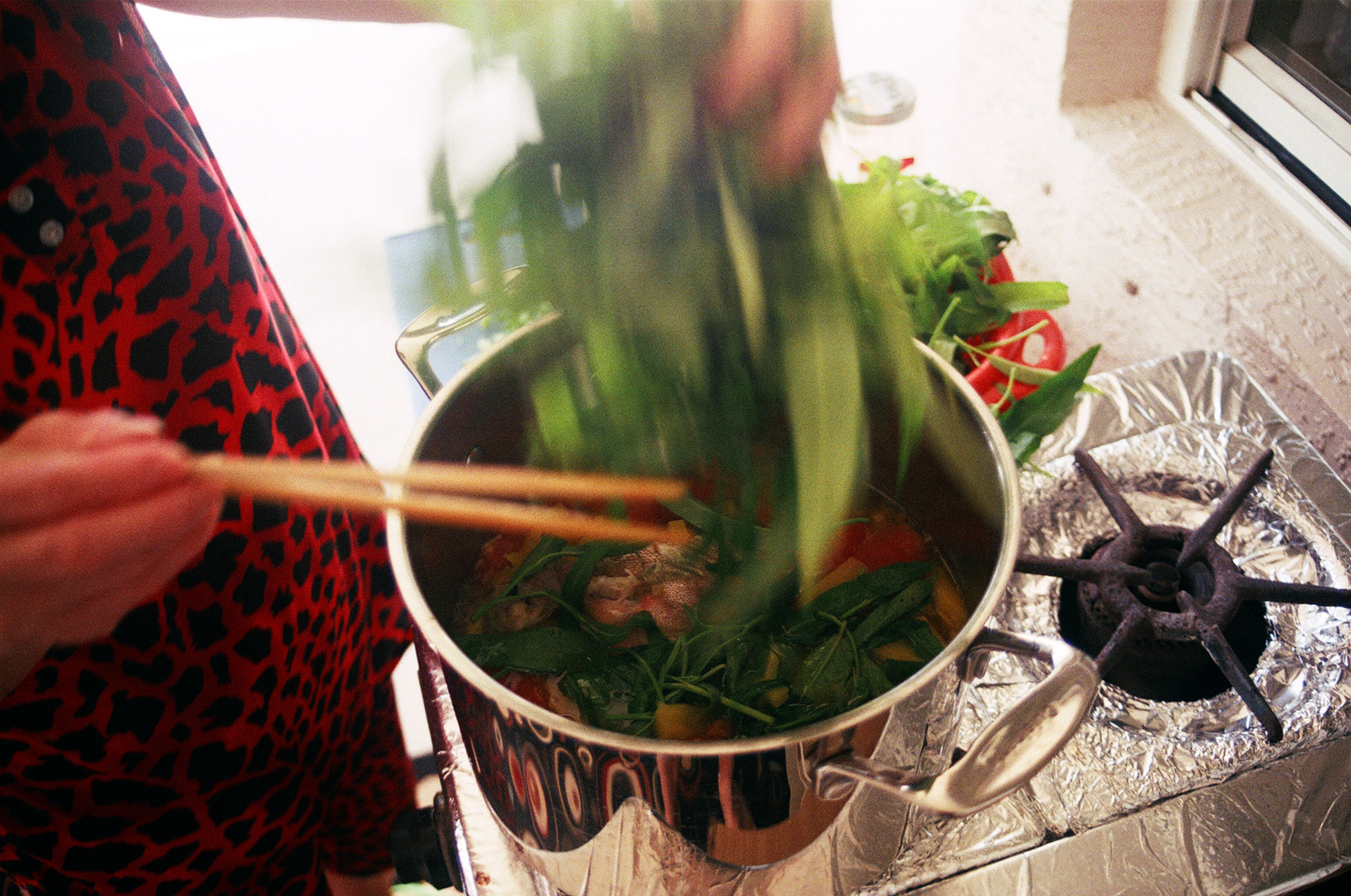 While pho sometimes sits heavy in my stomach,
canh chua
always is a light, refreshing meal. The sweet, sour flavors are perfect for a summer lunch or dinner with family.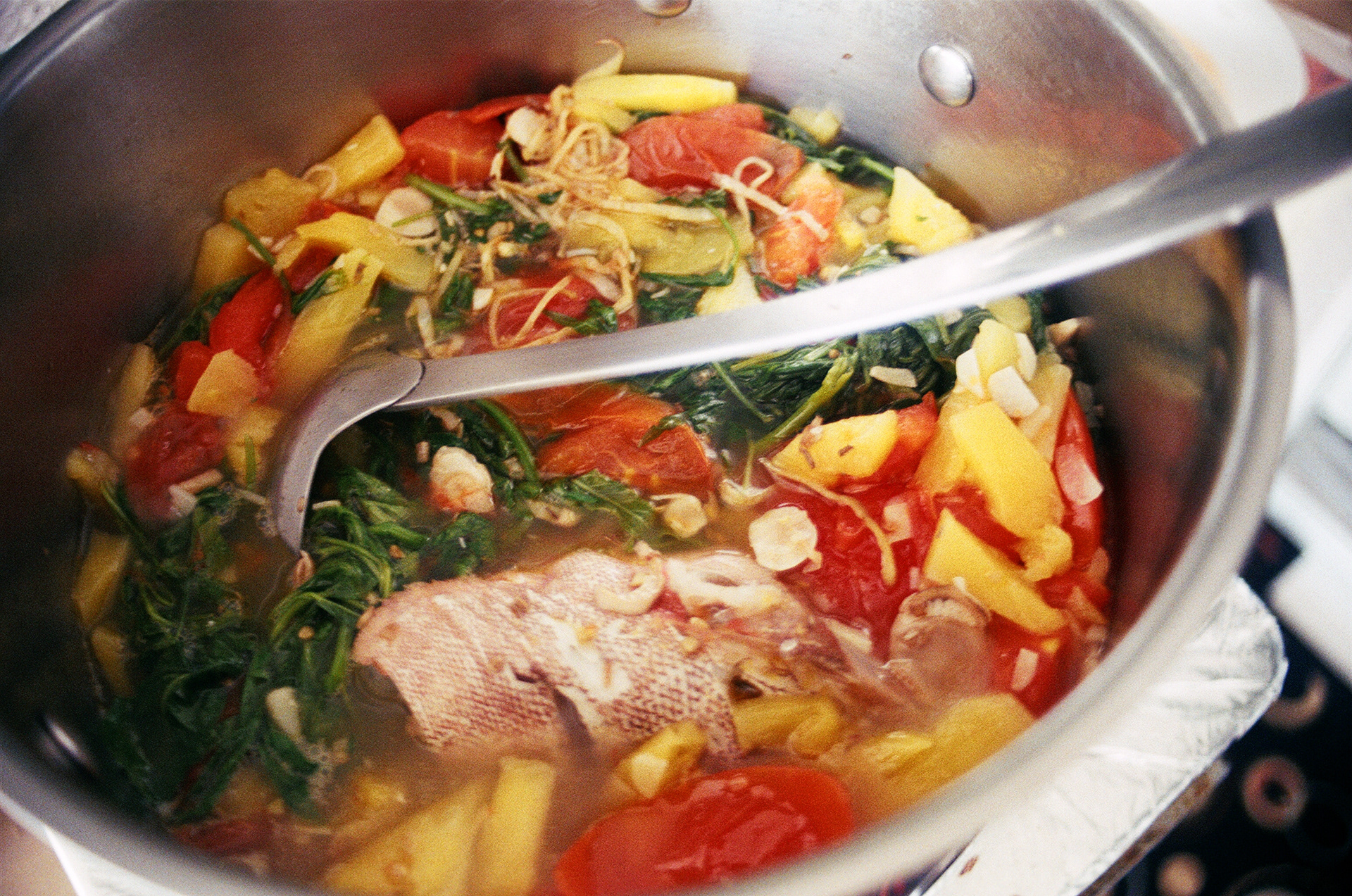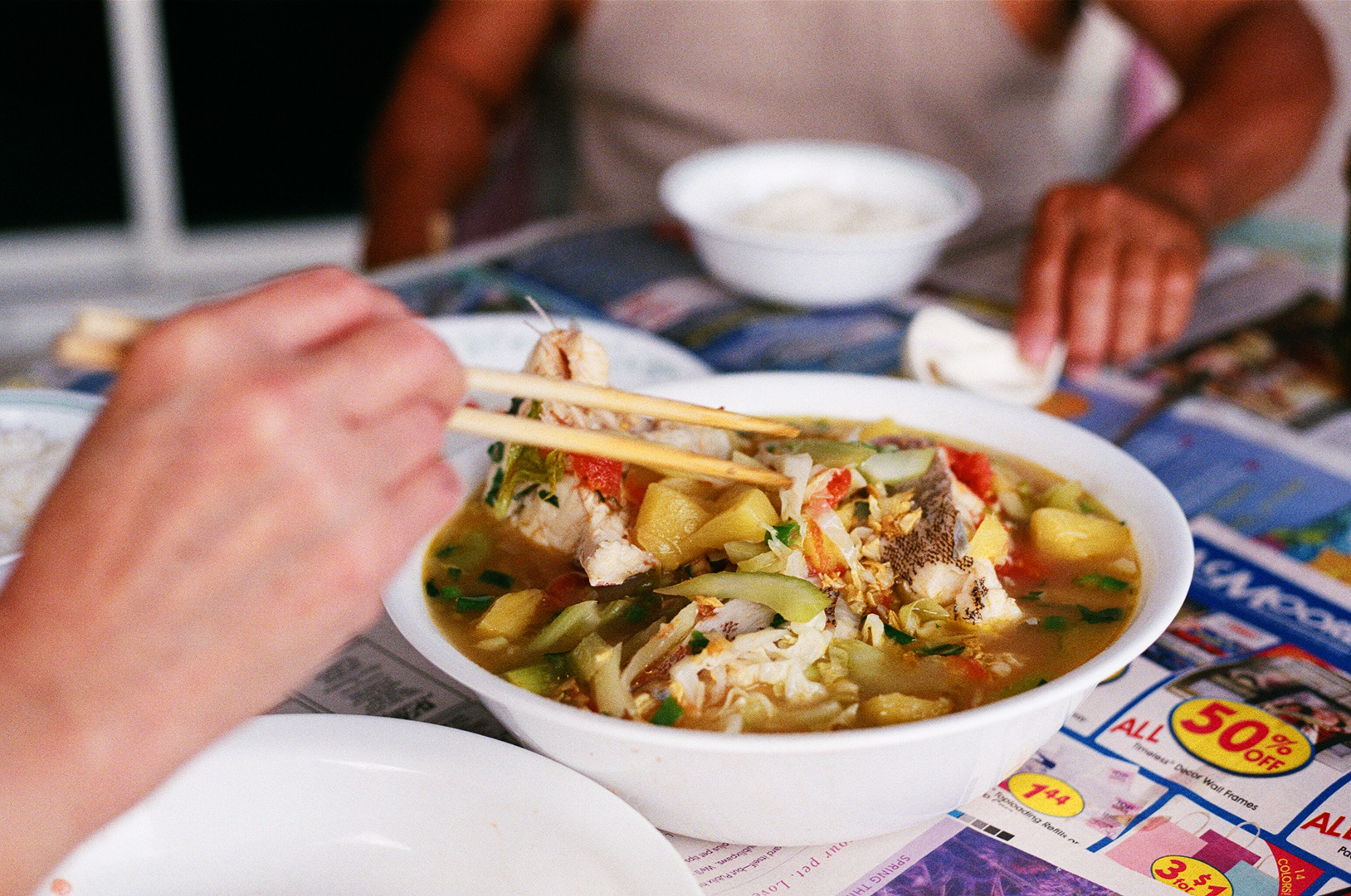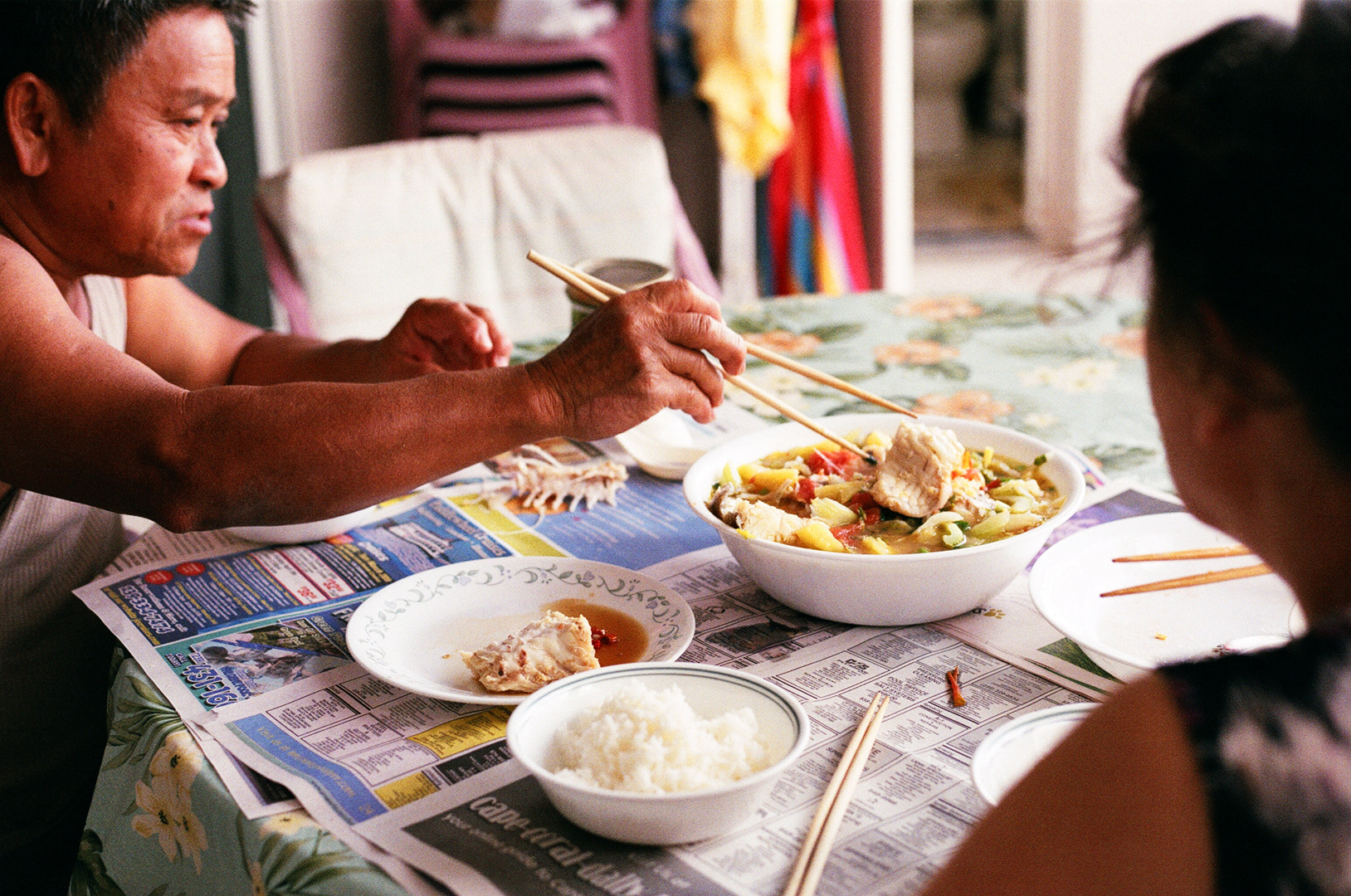 3/4 lb. Okra (ends cut off, halved)
3 beef steak tomatoes (cubed)
5 celery stalks. (Sliced at angle)
2 lb. grouper (or snapper)
On high heat: 3 tbs olive oil in pot, sauté garlic in oil, add tomatoes.
1 tbs. sugar and ½ tsp. salt.
Add herbs, scallions, and bean sprouts.
If you want the soup tangier, add another half a lime.  Serve on the side:  fish and a plate with fish sauce and/or 2 chopped fresh spicy red chili peppers.
Photos/Video: Nguyen Khoi Nguyen